Party season has arrived! And the team at Cuba Clothing are excited.
Along with Christmas comes a busy social schedule. With that in mind we would like to show you some of our hottest festive looks that will make sure you make it on to the nice list this year (or failing that at least the best dressed.)
This mustard yellow dress by Salsa is the perfect mix of dressy and comfortable. It is fitted with gold button detailing and would look particularly festive paired with your favourite gold heels. 
It could also be worn with tights and flat boots during the day and then switched to a night look at the drop of a hat (and we know nights out in December can be arranged all too quickly).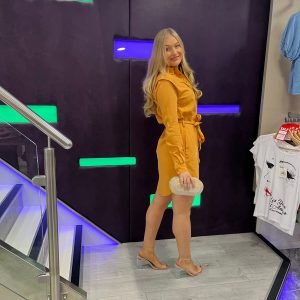 These dark wash one size jeans are the perfect staple piece for your wardrobe that also double as a Christmas night out outfit!
They're form fitting, fit all sizes and just need to be teamed with your favourite blazer for an effortless put together look. To find out more about our one size jeans get in touch with us today.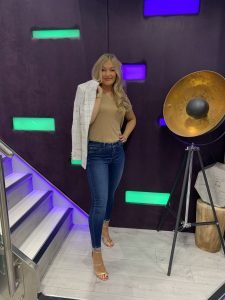 A navy shirt is a classic piece for a mans wardrobe and easily matched with blue jeans, trousers and brown accessories. Avoid the cold and pop a jumper or quarter zip on top.
Visit our stores in Cookstown, Dungannon & Omagh to see the pieces featured in the article or shop online now.
Team Cuba.